Competition: 7 golden socks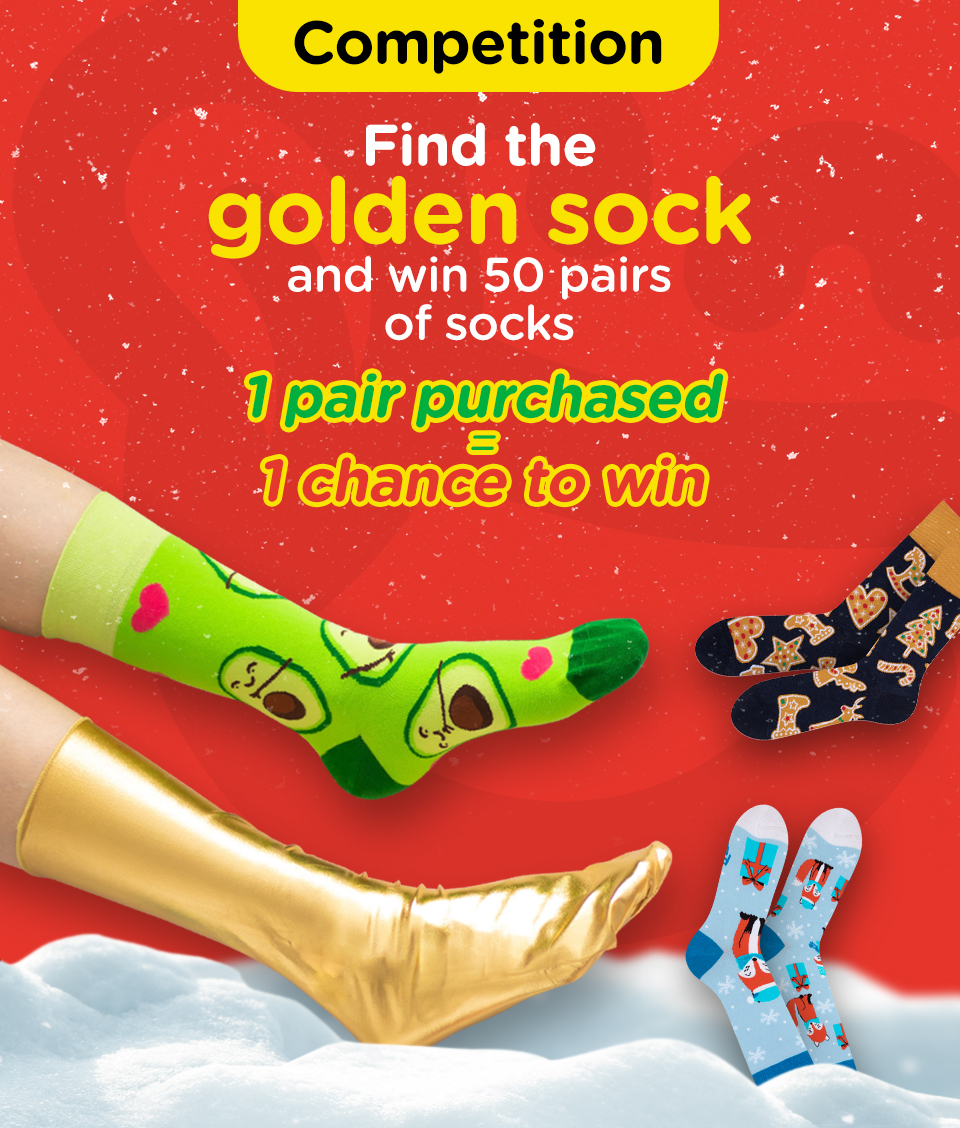 Order any Dedoles socks from 15 November to 24 December and you are automatically in for a chance to win another 50 pairs! We will secretly hide 1 golden sock in 7 random Dedoles orders. The more pairs you buy, the better your chances of winning, because 1 pair of socks in your order equals 1 new chance to win (2 pairs = 2 chances, etc.). Whoever finds this special golden sock in their package will get another 50 pairs from us for free. We draw the winners every week and on Christmas eve, we draw not one, but two winners! Are you in?
1. Lucia O. (212326233)
2. Tereza B. (212497582)

*7 contestants can find the golden sock in their package from Dedoles. They will be put in seven random orders that will be placed between 15 November and 24 December, 2021 and that will include any pair of cheerful socks (including over the knee socks and kids' socks). If you find a golden sock in the package, create an order of the socks you'd like to receive, enter a special code that came with the sock in the cart, and wait for your reward to arrive.